Contact
For all enquiries, please call (08) 9462 4523.
We are happy to hear from you. Please contact us using the information below:
Midland Orthopaedics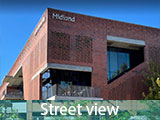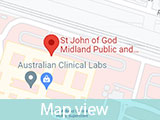 Midland Orthopaedics
Consulting Suite 11, Level 1
SJOG Midland Public & Private Hospitals
1 Clayton Street
MIDLAND WA 6056
For direct referral to one of our surgeons the most efficient way to contact them is throughout their personal secretaries on the numbers listed below
We are on

Facebook, click here to find out more.