Mr Michael Ledger
Shoulder and Knee Surgeon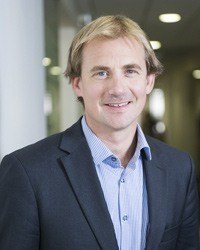 Mr Michael Ledger
Michael was born in Perth, and studied medicine at the University of Western Australia. He was accepted into the Australian Orthopaedic Association (AOA) training program which he undertook in Perth and completed in 2008, becoming a Fellow of the Royal Australasian College of Surgeons.
Michael travelled to Sydney, Australia for further AOA accredited subspecialty training in knee and shoulder surgery. He completed a knee fellowship of one year with Dr David Dickison at the Mater Hospital in North Sydney, particularly focussing on arthroscopic surgery and computer navigated knee replacement.
Michael was then the 'Prince of Wales Hospital Shoulder and Elbow Fellow' with Dr Jerome Goldberg and Dr Wade Harper for a year, again focussing on arthroscopic reconstructive surgery and joint replacement.
Michael has a keen interest in orthopaedic research and has numerous publications in shoulder and knee peer reviewed journals. He worked with Professor Walsh at the Surgical and Orthopaedic Research Laboratory in Sydney and recently presented two papers at the 2010 Shoulder and Elbow Society of Australia Biennial Meeting.
Hospital Appointments
Hollywood Private Hospital
Bethesda Private Hospital
Mercy Hospital Mount Lawley
St John of God Subiaco
Joondalup Health Campus
Royal Perth Hospital
Memberships
Australian Orthopaedic Association
Royal Australasian College of Surgeons
Australian Medical Association
Mr Ledger's practice is based at the Hollywood Private Hospital, Nedlands. Dr Ledger also consults Midland Orthopaedics at Joondalup Health Campus and regularly visits the Pilbara region, also providing orthopaedic services at Karratha and Port Hedalnd.
Visit www.shoulderandknee.com.au for more information.