Mr Jonathan Spencer
Shoulder and Knee surgeon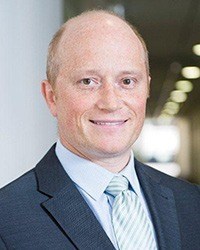 Mr Jonathan Spencer
Jon is a Specialist Shoulder and Knee surgeon who is motivated to help his patients make the right decision for their health and quality of life.
Jon has a strong interest in teaching and training. He is the current Chair of the WA State Training Committee (for Orthopaedic Surgical Trainees) for the Australian Orthopaedic Association (since 2014). Prior to this Jon was the Deputy Chairman of the State Training Committee (2012-2014). Jon is also an Associate Professor with the University of Western Australia, which involves teaching and mentoring medical students at the University of WA.
Jon trained at the University of London (Guys Hospital) and qualified in 1994. He subsequently did his surgical training in Oxford and qualified as an Orthopaedic Surgeon in the United Kingdom in 2004. In Oxford, Jon worked with a specialist shoulder team led by internationally recognised Professor Andrew Carr. During his time on Oxford he was awarded the Lord Nuffield Scholarship to conduct Orthopaedic research in 2003.
Jon has completed two further postgraduate training Fellowship in Lower Limb and Trauma Surgery. Jon achieved his Australian Fellowship in Orthopaedic Surgery in 2008 and has worked in Western Australia ever since.
Orthopaedic Speciality
Jon is fellowship trained in Shoulder and Knee surgery.
All All Shoulder Surgery
Sports Related Injuries
Joint Stabilization (After Dislocation)
Rotator Cuff Repair
Primary and Revision Shoulder Joint Replacements
All Knee Surgery
Sports Related Injuries
Ligamentous Reconstruction (e.g. ACL reconstruction)
Knee Re-Alignment
Primary and Revision Knee Joint Replacements
Partial Knee Joint Replacement (Unicompartmental Knee)
Private Hospital Visiting Rights
Hollywood Private Hospital (Nedlands)
St John of God Hospital (Midland)
Current Appointments at Public Hospitals
Sir Charles Gairdner Hospital (Nedlands)
Osborne Park Hospital
St John of God Hospital (Midland)
Port Hedland Regional Hospital
Nickol Bay Hospital (Karratha)
Are You Having An Operation With Mr Spencer?
Please click on your operation below to access surgery specific information.
Teaching
Chair of the Western Australian State Training Committee (for Orthopaedic Surgical Trainees) for the Australian Orthopaedic Association
Associate Professor at the University of Western Australia
Medical school
Guys Hospital Medical School, University of London

Qualifications

BSc (Hons) Anatomy Bachelor of Science in Anatomy (Honours)
MBBS Bachelor of Medicine and Bachelor of Surgery
FRCS England Fellowship of the Royal College of Surgeons (England)
FRACS Fellowship of the Royal Australasian College of Surgeons (Orthopaedic Surgery)
FAorthA Fellow of the Australian Orthopaedic Association

Post Graduate Fellowships

Lord Nuffield Scholarship in Orthopaedic Surgery, Nuffield Orthopaedic Centre, Oxford UK (Shoulder Surgery and Research 2003)
Lower Limb Arthroplasty Surgery (Primary and Revision Joint Replacements) Royal Perth Hospital, Western Australia 2005
Orthopaedic Trauma Fellowship, Royal Perth Hospital, Western Australia 2006

Registration

Medical Board of Australia – General Registration

Professional Memberships

Australian Orthopaedic Association
Australian Orthopaedic Association (WA branch)
Australian Medical Association
Royal College of Surgeons of England
Royal Australasian College of Surgeons
The Girdlestone Society of Oxford

Publications and Presentations

Imageless Navigation Versus Computer Navigation for TKR
R. Clark, W Blakeney, G Hardisty, J Spencer
AOA Melbourne October 2014
EFFORT Istanbul June 2013
Computer Navigation Versus Conventional Total Knee Replacement. No Difference in Functional Outcome at Two Years
JMF Spencer, SK Chauhan, AH Taylor, K Sloan , RJ Beaver
J Bone Joint Surg Br.2007 Aug;89(8):1130-1.
Short Term Clinical Outcome of CAS vs NON-CAS TKR
JMF Spencer, SK Chauhan, AH Taylor, K Sloan , RJ Beaver
Presented at Australian Orthopaedic Association Continuing Orthopaedic Education. August 2007
Computer Navigation of the Knee. Two Year Post-Operative Outcome Results and the Effect on Anterior Knee Pain
JMF Spencer, SK Chauhan, AH Taylor, K Sloan , RJ Beaver
Presented at the National AOA Scientific Meeting, Perth WA. October 2005
Computer Navigation of the Acetabular Component: A Cadaver Reliability Study
JMF Spencer, R Day, K Sloan, RJ Beaver
J Bone Joint Surg Br. 2006 Jul;88(7):972-5.
The Genetic Background Increases the Risk of Hip Osteoarthritis
JMF Spencer, J Loughlin, K Clipsham, AJ Carr
Clin Orthop. 2005 Feb;(431):134-7
Are We Overusing Blood Transfusing Post Elective Joint Replacement? A Simple Method to Reduce the Use of a Scarce Resource
JMF Spencer and RL Barrington
Ann R Coll Engl 2005;87:28-30
Arthroplasty for Ochronotic Arthritis
JMF Spencer, CLMH Gibbons, AJ Carr et. al.
Acta Orthop Scand. 2004 Jun;75(3):355-8
The Effect of Time Delay on Infection in Open Long Bone Fractures. A 5 Year Prospective Audit from a District General Hospital
JM Spencer, A Smith and D Woods
Ann R Coll Engl 2004;86:108-112
Shoulder Surgery
RJ Chennagari, JMF Spencer, AFW Chambler
Ann R Coll Surg Eng 2003; 85: 216
Salmonella Osteoarticular Infection in a Healthy Male. A Case Report
JMF Spencer, G Cattermole, T Andrade, M Dryden, J Fowler
J R Soc Med 1999;92:363-364
Early Results with the Carbo-Seal Ascending Aortic Prothesis
SM Langley, SJ Rooney, M Dalrample-Hay, JMF Spencer, ME Lewis, D Padano, M Asif, VT Tsang, RK Lamb, JL Monro, SA Livesey, RS Bonser
Journal of Thoracic and Cardiovascular Surgery 118(6):1014-20 1999 Dec
Primary Bone Lymphoma of the Upper Limb
JMF Spencer, T Pollard, A Carr, C Hatton, N Athanasou, CMHL Gibbons
J Bone Joint Surg Br Proceedings, Feb 2005;87-B:4
Computer Navigation of the Acetabular Cup. A Cadaveric Reliability Study
JMF Spencer, R Day, K Sloan, RJ Beaver
Presented at the AOA Scientific Meeting (Western Australian division), Bunker Bay. August 2005
Presented at the Australasian College of Physical Scientists and Engineers in Medicine. September 2005
An Investigation into the Cut Marks Produced by Various Saw Types on Human Bone
JMF Spencer and SM Macclauglin
Annals of Human Biology 19:328 1992
Primary Bone Lymphoma of the Upper Limb
JMF Spencer, T Pollard, A Carr, C Hatton, N Athanasou, CMHL Gibbons
Presented at the British Orthopaedic Oncology Society. June 2003
Is Incomplete Ascending Aortic Replacement the Best Operation for Stanford Type A Aortic Dissection?
SM Langley, MJR Dalrymple-Hay, S McGuirk, JMF Spencer, N Savva, SA Livesey, JL Monro
Presented at the Annual Meeting of the Society of Cardiothoracic Surgeons of Great Britain and Ireland, Nottingham 1999
Early Results with the Carbo-Seal Ascending Aortic Prothesis.
SM Langley, SJ Rooney, M Dalrample-Hay, JMF Spencer, ME Lewis, D Padano, M Asif, VT Tsang, RK Lamb, JL Monro, SA Livesey, RS Bonser
Presented to the British Cardiac Society, Glasgow. May 1998
Presented at the 8th World Congress of the International Society of Cardiothoracic Surgeons, Houston Texas. November 1998
Surgical Technique May Determine the Incidence of Reoperation Following Emergency Repair of Type A Aortic Dissection
SM Langley, MJR Dalrymple-Hay, JMF Spencer, N Savva, SA Livesey, JL Monro
Presented at the Annual Meeting of the European Society for Cardiovascular Surgery, Paris. September 1998
An Investigation into the Cut Marks Produced by Various Saw Types on Human Bone
JMF Spencer and SM Macclauglin
Presented to the Society of Human Biology. January 1992